Sonplas has over 25 years of experience in the assembly and testing of diesel and gasoline injection components. We want to use our experience for a greener future, with all the new fuels, including hydrogen.
With our demonstrator for testing hydrogen-carrying components with real fuel, we aim to help our customers develop the components to advance this climate-friendly energy source.
An exciting as well as challenging project, accompany us on this way.
August, 2021:
Container for safe testing with H2
Highlights:
Technical ventilation with ATEX certificate: II / 3G/ T3 /IIC (5..7-times air change/h),
Additional ventilation in case of gas alarm (20..30-times air exchange/h)
Room temperature control (heating/cooling) with heat recovery
Nitrogen and hydrogen supply via battery
Conductive surfaces (ESD)
Separate supply container
Individually expandable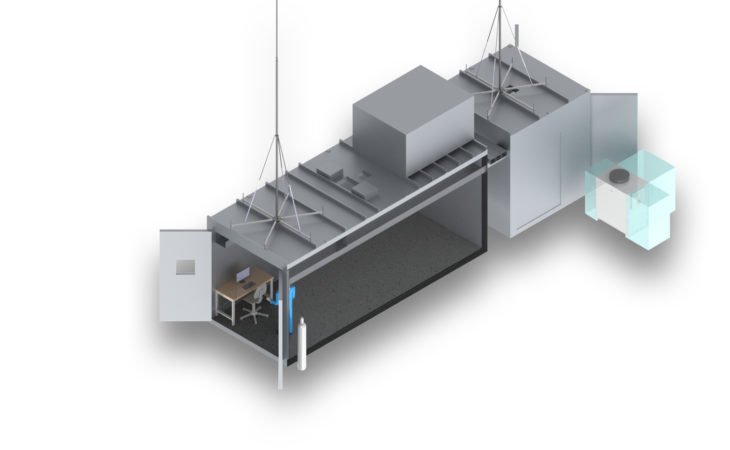 June 22, 2021:
Internal Atex concept meeting H2 demonstrator.
June 2021:
Start of procurement phase
May 2021:
Start of design phase
April 23, 2021:
Approval of H2 demonstrator by Sonplas CEO
April 2021:
Presentation of the project in the form of specifications and cost breakdowns
March 2021:
Completion of specifications, completion of technical feasibility study and cost calculation
January to March 2021:
Presentation of Sonplas H2 activities to existing and new customers.
January 2021:
Discussions for upgrading in-house ATEX room for H2 testing.
November 2020:
Collection of information for specification started
August 2020:
Birth of the idea of an H2 demonstrator for testing hydrogen-carrying components with real fuel.