The Maintenance Monitor  SonDaSys  shows up the maintenance status of your Sonplas machine.
It is optionally filled with initial data by the Sonplas Service. It includes all Sonplas service staff experience regarding maintenance tasks and their recommended intervals.
If at least one of the tasks is due or past due, the machine software shows a warning message on the main screen, to inform the operators.
All necessary information like drawings, photos, and videos, can be included as attachments to the tasks. Together with the extensive printing capabilities the maintenance monitor is a perfect base for your service staff.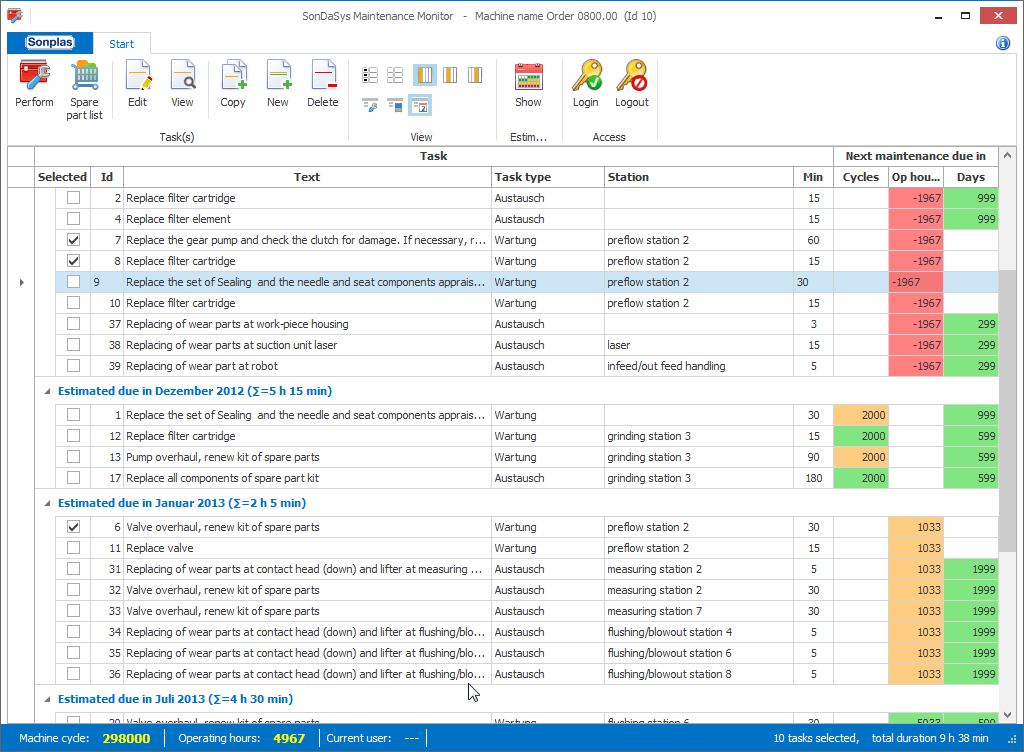 Highlights
Ease of use: Software UI tailored to the needs of the operator and inspired from Microsoft Office ™ 2013.
Free editable tasks
Status overview over all maintenance tasks (due, past due)
Estimation of next due
Warnings even displayed in the machine's main screen
Tree display of units and spare parts needed for the tasks
Extensive printing capabilities (print and PDF export)
Create spare part list of selected tasks to directly order at Sonplas service
Filled with initial data including Sonplas Service staff's experience