The Function Test Bench Rollbar system has been built for 100% production test of double roll-over bars. For the design a manual loading and fully automatic test performance concept is used.
During the test sequence the installation of attachment parts on the one hand and the following characteristic values of the roll-over bars on the other hand are measured:
Electrical values of the pyrotechnical release elements
Various heights of roll-over bars
Push in force, release force, unlocking force
Release times and distinctive release curve
The measurement equipment includes contactless laser displacement measurement systems and various fully integrated force sensors.
After a successful test run the roll-over bars are marked. An integrated label printer creates a unique label for each roll-over bar. The pyrotechnical release elements will be fixed by means of a monitored electrical screw driver system.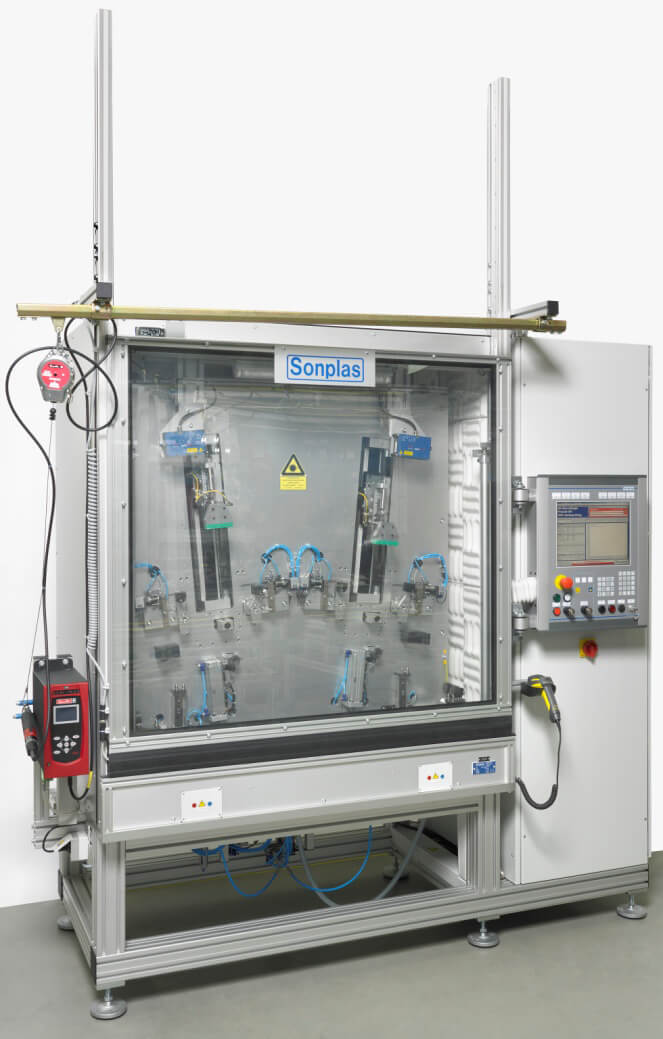 Highlights
Arbitrary power supplies for programmable voltage/current wave forms
Multi-I/O card with 16-bit A/D resolution
Comfortable Windows user interface for setup procedure and visualization of the results
Graphic presentation of distinctive signal curves
Technical data
Displacement measurement system
Range: 500 [mm]
Linearity: 0,08 % (Full range)
Resolution: 30 µm
Rate: 2,5 kHz
Force measurements
Force sensors DMS sensors (Accuracy class 0.5)
Push in force 1kN
Unlocking force 0,2kN
Release force 1kN
Power supply 400V, 50Hz
Compressed air min 5,5 bar