The flow test bench is constructed for determination of the leakage, the closing pressure and the flow of the non-return valve.
The leak measurement and the measurement of the closing pressure are carried out in one station with nitrogen.
During the leak measurement a steadier nitrogen pressure is put on the workpiece. The leakage value is calculated according to the resulting pressure increase after the part.
At the closing pressure measurement the spring of the non-return valve gets imprinted through the nitrogen pressure. After cutting off the supply the nitrogen pressure drops down until the pressure gets too low to imprint the spring any longer and the non-return valve closes.
During the flow measurement the oil pressure is adjusted and the flow is determined for a stable pressure.
The work piece is set manually into the nest of the loading station.
The results and current values are displayed on the software surface and ensure an easy overview of the single processes.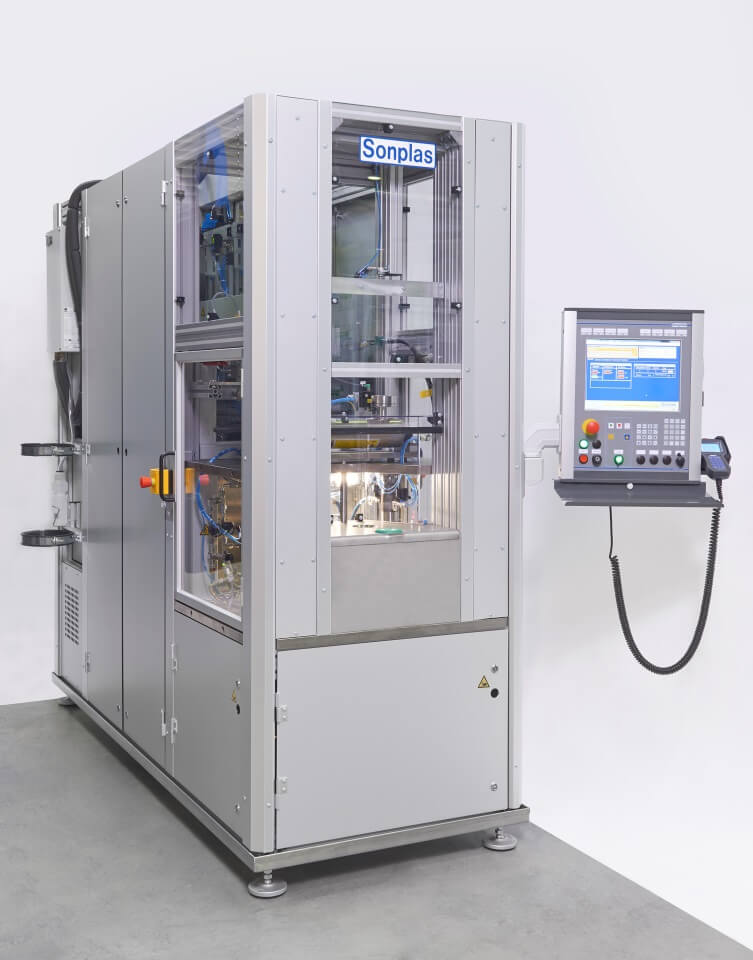 Highlights
Accessible work steps
Modular station concepts
Space saving rotation table concept
Control panel with touch screen display and convenient user interface
Easy data handling via a local database (target values, results, etc.)
Illustrative visualization of running processes and outcomes
Temperature conditioning of the test fluid
Technical data
Leckage: 0 – 50 ml/min
Closing pressure: 1 – 2,5 bar
Test pressure: 0 – 30 bar
Flow: 1000 – 5000 ml/min
Cycle time: < 30 s