The Calibration Bench PRV Micro Hammer stand has been developed for a highly precise opening pressure adjustment of the mechanical pressure relief valves in high-pressure pumps.
When adjusting the opening pressure many mechanical manufacturing tolerances play an important role by conventional methods and thus increase the scattering.
By the direct measurement of the opening pressure during the calibration process in combination with a very precise positioning manufacturing, tolerances are eliminated and an opening pressure setting with minimal tolerances is possible . The workpieces from Calibration Bench PRV Micro Hammer stand are manually inserted into the test device.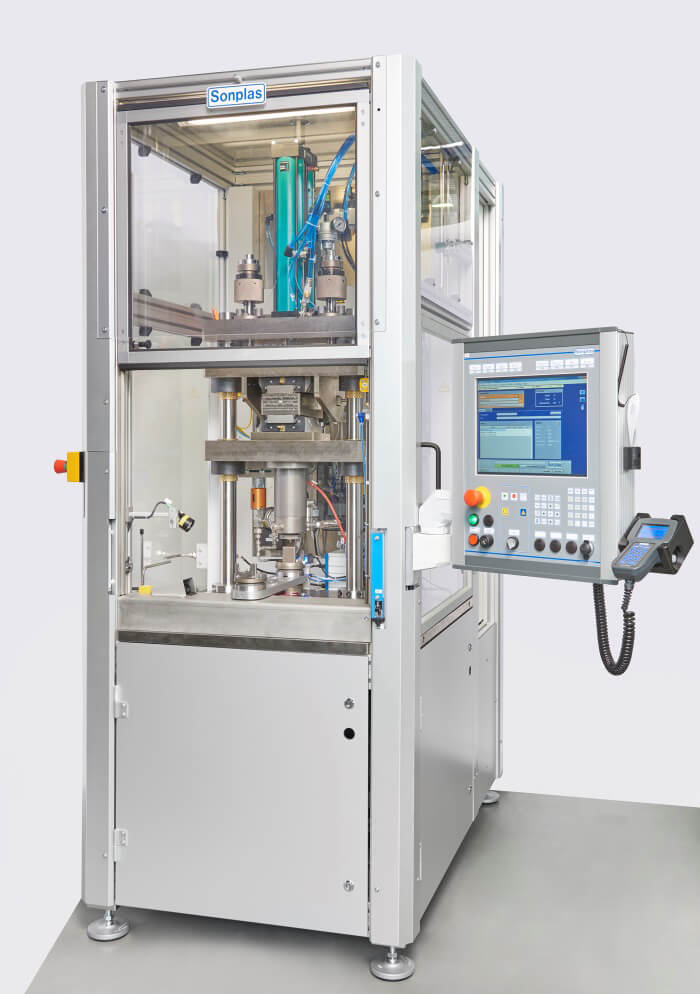 Highlights
Highly precise adjustment of opening pressure
Hybrid technology : µHammering combined with wedge adjustment for precise positioning
Direct measurement of opening pressure to reduce manufacturing tolerances
Fast data acquisition for precise determination of opening pressure
Low cycle time
Double protection door and rotation unit
Can be used as measurement station for the opening pressure
Technical data
N2 supply: max. 500 bar
Force sensor: 0..60 kN
El. supply: 400 V / 50 Hz
Air pressure: > 5,5 bar
Cycle time: < 15 sec
Piezo surge generator
Max. pulse amplitude: 40 kN
Max. feed per puls: 35 µm