The Dry Calibration and Test GDI Injector bench  for low pressure gasoline injectors in dry condition.
The obtained data and results are used for high-volume production process development.
In order to obtain detailed data sets, several measurement systems are combined with rapid data acquisition. The recorded parameters and results are evaluated using the data analysis tool MATLAB.
The separation of data recording and analysis in the  "Dry Calibration" of Gasoline Injectors Test Bench allows post processing of data with different settings and algorithms at any time.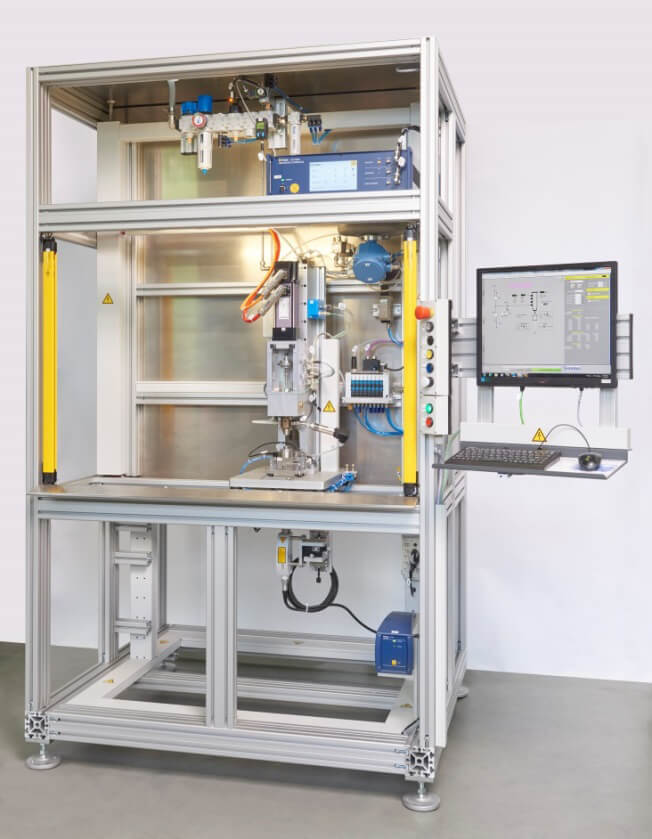 Highlights
Data recording with up to 1MS/s
Sequence control via LabView interface
Signal recording of:
Injector voltage
Injector current
Acceleration sensor
Position and speed signal of laser vibrometer
Analysis of measured data with MATLAB
Dynamic and static flow measurement with air or N2
Servo-driven adjusting device with force and stroke monitoring
Flexible setup for low-pressure fuel injectors
Technical data
Pressure range: 0.1 – 6 bar
Flow range: < 1 g/s
Cycle duration: > 20 ms
Max. adjustment force: < 1kN