The module has been designed for the assembly and the leak test of sealing caps. The supply of the single parts are effected by means of a bowl feeder.
The parts are assembled position or force regulated with a press. During the pressing process the force is supervised in order to detect error parts.
The assembled parts are tested in a leak test station to check the leak tightness.
The checked parts are placed on a pallet which is removed by a belt system from the module.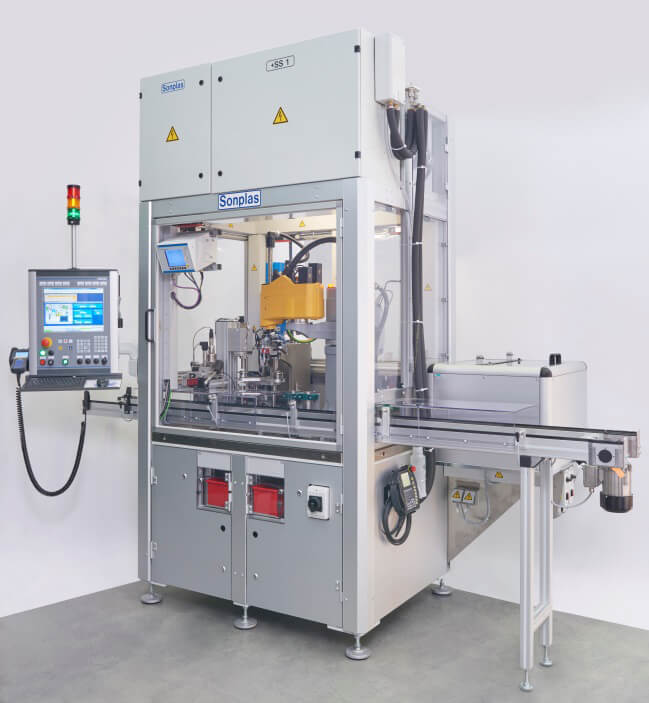 Highlights
Autonomous operation
Automatic evacuation of the bowl feeder
Integrated calibration of the leak with an installed syringe
Distinction between different part errors
Handheld scanner for the acquisition of batch numbers
Automatic mastering
Technical data
Cycle time: >= 15 s
Test pressure: 0 – 6 bar
Measurable leak rate: 0 – 1.2 cc/min
Pressing force: 0 – 5 -5 kN