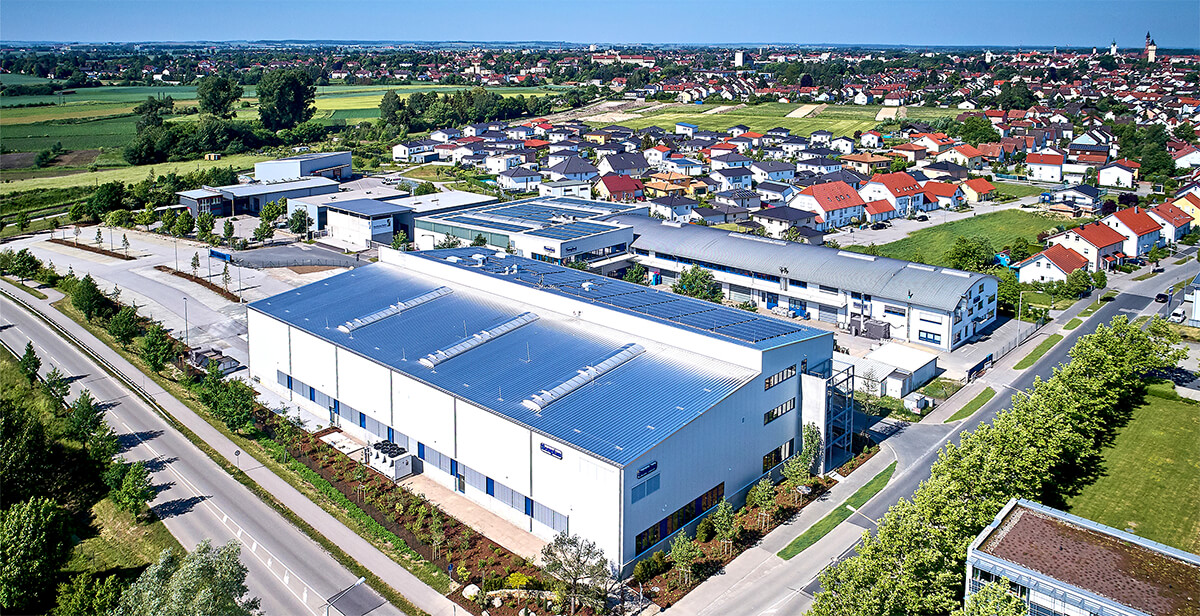 The Sonplas GmbH was founded in 1993
Who is Sonplas?
Sonplas is a medium-sized mechanical engineering company based in Straubing, lower Bavaria. We have grown steadily since we were founded in 1993. We now employ more than 300 highly motivated employees.
Our slogan "For your success" guides us to develop flexible and scalable special machines for machining, assembly and testing , which we supplement with external technologies depending on our customers' needs. So far, we have delivered more than 1,000 special machines worldwide to renowned customers from the automotive, automotive supplier and commercial vehicle industries, among others – but also to companies from the aerospace sector. We focus on long-term relationships with every one of our customers.
Where are our special machines used?
We offer turnkey system solutions which our customers use for the development and series production of technical components and products.
Our solutions help them produce and test, for example, rotors or inverters for E-Powertrain, shock absorbers, solenoid valves, electronic vehicle keys, high-pressure sensors or even electric oil and water pumps. With the advent of electromobility, hydrogen is also becoming increasingly important as an energy carrier.
We develop equipment and systems for assembling and testing hydrogen-carrying components used in fuel cells and H2 combustion engines. Using the area of testing technology as an example, our customers use our solutions to test their components for leaks, check the function, service life and flow rate of the components or measure the injection quantities. Since 2020, our special solutions have also been used in the flourishing batteries market – an exciting field for us in which we are continuously growing. We have a unique proposition on the hydroerosive grinding market and have been able to steadily expand our portfolio in recent years.
What do we offer?
Our claim is to always develop the best solution for our customers so that they can overcome their challenges. The customer receives a turnkey solution from a single source. With our in-house research and development department we are able to constantly meet the latest technical requirements on the market. We also work on new developments together with our customers. Our innovations include test benches for shock absorbers, hydrogen demonstrators, processes such as hot and cold shrink fitting, micro-hammering, HE grinding, vacuum enthalpy cooling or additive balancing. Our "digital twin" plant simulation helps our customers achieve shorter throughput times, they reliably identify collision risks and shorten downtimes during on-site conversions.
All our systems can be connected to MES and ERP systems. Users can seamlessly trace product information and retrieve live and historical data at any time.
Why do customers choose Sonplas?
Our local service partners in China, USA, India, Brazil, Hungary, Korea, Japan, Romania, Lithuania and Italy enable us to offer worldwide service and support to customers with expertise and the necessary spare parts. What sets us apart? Consolidated expertise and understanding of processes. We are both system integrator and general contractor. Our customers receive top-quality solutions tailored to their needs.
Our core competencies lie in:
Consulting, planning and project engineering
Development and construction (mechanical/electrical)
Manufacturing
Installation and commissioning
Training