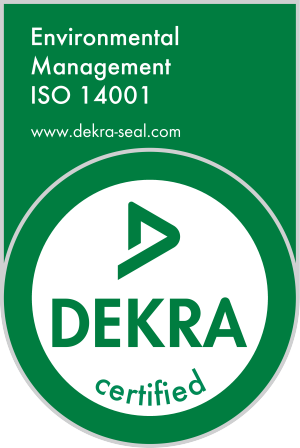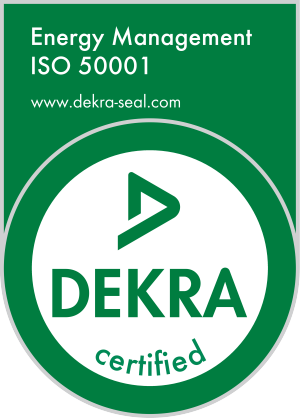 As a company and employer, our actions are based on sustainability and responsibility. Taking responsibility for our employees and our earth, is the decisive foundation for our long-term economic success. Therefore, we decided to implement an energy and environmental management system according to ISO 50001 and ISO 14001.
Fundamentals of our energy management system

We attach great importance to energy efficiency. The latest technology in our supply enables us to operate extremely efficiently and sustainably. With our photovoltaic systems, we are able to produce a large part of our required energy ourselves. Through an all-encompassing heat recovery system, we are able to get the maximum out of our supply.
With the help of our certified energy management system, we want to improve continuously every year in order to become even more efficient and to do our part for a "green" future.
Fundamentals of our environmental management system

Significant environmental aspects
Each process that has a directly or indirectly impact to our earth is relevant for us as a company. The following aspects are particularly relevant for us:
Waste
Especially during our research & development process, our in-house production and our packaging and shipping process, there is a relatively large amount of waste. If the waste can be categorized as hazardous waste, this waste is particularly relevant for us.
Our aim is, that we can monitor the production of this waste and take defined actions to reduce the production of waste.
Resource consumption
In addition to reduce our waste production, we also want to optimize our resource consumption. Especially important for us is our energy and material consumption as well as the production of carbon dioxide emissions.
Company policy
Because of the implementation of an energy and environmental management system according to ISO 50001 and ISO 14001, we expanded our quality policy to an integrated company policy.
Our company policy includes:
enthusiastic customers
lasting economic success
motivated employees
optimal cooperations
avoidance of mistakes
risk minimization
positive external impact
environmentally conscious actions
energy-efficient actions
You got any questions regarding our energy and environmental management system?
Feel free to contact us under HSE@sonplas.de