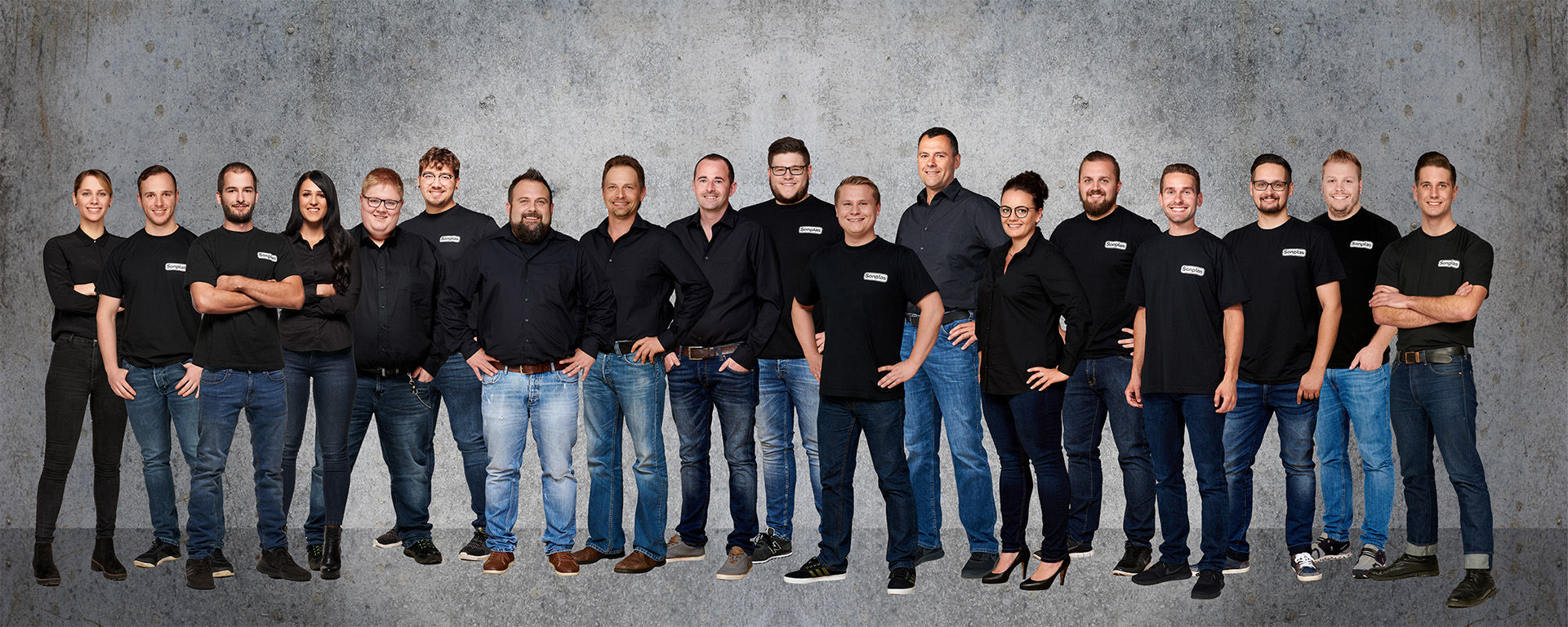 The purchase of a Sonplas machine starts a long-term partnership in which we would like to accompany and support you with our numerous and, if required, service products even customised for you over the entire machine life cycle.
In the process, as a flexible partner, we draw the bow from machine relocation to remote maintenance and on-site service right up to digital service products.
It is our pleasure to work even for you; simply get in touch with the help of our service enquiry or via telephone, and we shall take care of your request.
Life Cycle Service
We accompany and support you across the entire life cycle of your Sonplas machine. As manufacturer of special machinery, it is taken for granted by us that we need to offer customised solutions in order to meet your requirements.
Potential fields of activity include:
Machine expansions
Production accompaniments and support
Availability in standby mode for attending to calls
Maintenance agreements
Maintenance monitor
Digital services
We are also pleased and open to new jobs and tasks, and develop target-oriented solutions jointly with you. Please do not hesitate in sending us a service request.
Remote maintenance
After the initial contact, our service generally commences online via remote maintenance. In the process, we can access your enquiry directly in order to support you as quickly as possible and with complete ease. With the help of remote maintenance, other details and process data can be collected as potential preparation for on-site deployment.
By means of a total of three service levels networked with one another, we guarantee efficient and target-oriented processing of your service request.
You can download our remote maintenance software here: Download Teamviewer
On-site Service
In case of a fault, which cannot be rectified with the help of remote maintenance, we also offer our customers a local, on-site service with fast response times. In doing so, we fall back on a pool of service technicians at the location in Straubing. For worldwide field service deployments, we receive support from both the installation and commissioning departments as well as the design departments. In the process, our goal is to have appropriate and relevant expert knowledge available on-site for error analysis and resolution in the short term.
In addition, in recent years we have concluded several external service partnerships, and trained our service partners especially in Sonplas processes and technologies.
Please repose your trust in our service network for safeguarding the functional capability of your Sonplas machine.
Maintenance
Jointly with you, we shall prepare a concept for regular maintenance for ensuring the functional safety, value retention and extension of the service life.
Apart from the actual maintenance, our range of services includes:
Compiling a maintenance parts list relevant to the assembly-related application based on the machine's parts list
Planned advance check-list for determining the condition of wear and tear of individual components
Possible maintenance of sub-assemblies by us in-house
Training of service personnel during maintenance at your premises on-site
Checking the controller system (data backup/functional test UPS/RAID system)
Production support after maintenance for determining the process capability and handing over the machine to those in charge of production
In the course of recurrent maintenance deployment, we usually carry out factory calibration at the same time.
Training
In order to intensify the Sonplas-specific professional knowledge and skills of your employees, we offer customised training pertaining to your Sonplas machine. This enhances the service-related skills of your employees and possibly also helps in minimising downtimes, if any.
Our training modules are customised to the various user groups and are conducted by deploying trained professional personnel. Our offer includes, among other things, the implementation of our software, process training, operator training and maintenance training.
Our training concept:
Individual training modules for various systems and processes
Previous knowledge of the participants is taken into account
Interactive exercises promote active cooperation of the participants
Supplementing and deepening the theory based on practical exercises
Individually adapted training material
Calibration service
Regular checking of all sensors relevant for the production result is the general requirement for reliable and reproducible production and thus, the main constituent for quality assurance within your company.
In the course of maintenance or service deployment on-site, we can calibrate your sensors, on request, in accordance with ISO 9001/IATF 16949. Finally, you shall receive the relevant documentation as calibration certificate for your sensors and the reference sensors used in the course of calibration.
Download remote maintenance software

Teamviewer
With the use of the software, we can quickly and easily access the system and support you quickly and efficiently in solving problems. If required, download our software for remote maintenance of your Sonplas machine here: