This semi-automatic HE-grinding machine nozzle has been designed for radiussing the spray orifices of injection components to a defined target flow.
Based on a rotary dial concept the work pieces are processed in sequentially arranged stations of this module. After the HE-grinding, the workpiece passes purge and blow-off processes and is guided to the measurement station which is followed by the final blow-off process.
During the grinding process an abrasive fluid is pumped through the orifices of the workpiece with high pressure. The objective is to radius sharp edges and burrs by means of the HE-grinding method.
The grinding process is stopped as soon as the flow has reached the correlated target flow value.
The loading and unloading of the module is carried out manually by the operator.
A moveable control panel with a comfortable user interface is installed at the module. Running processes and results are displayed. The parameters can be easily adjusted in case of changing requirements.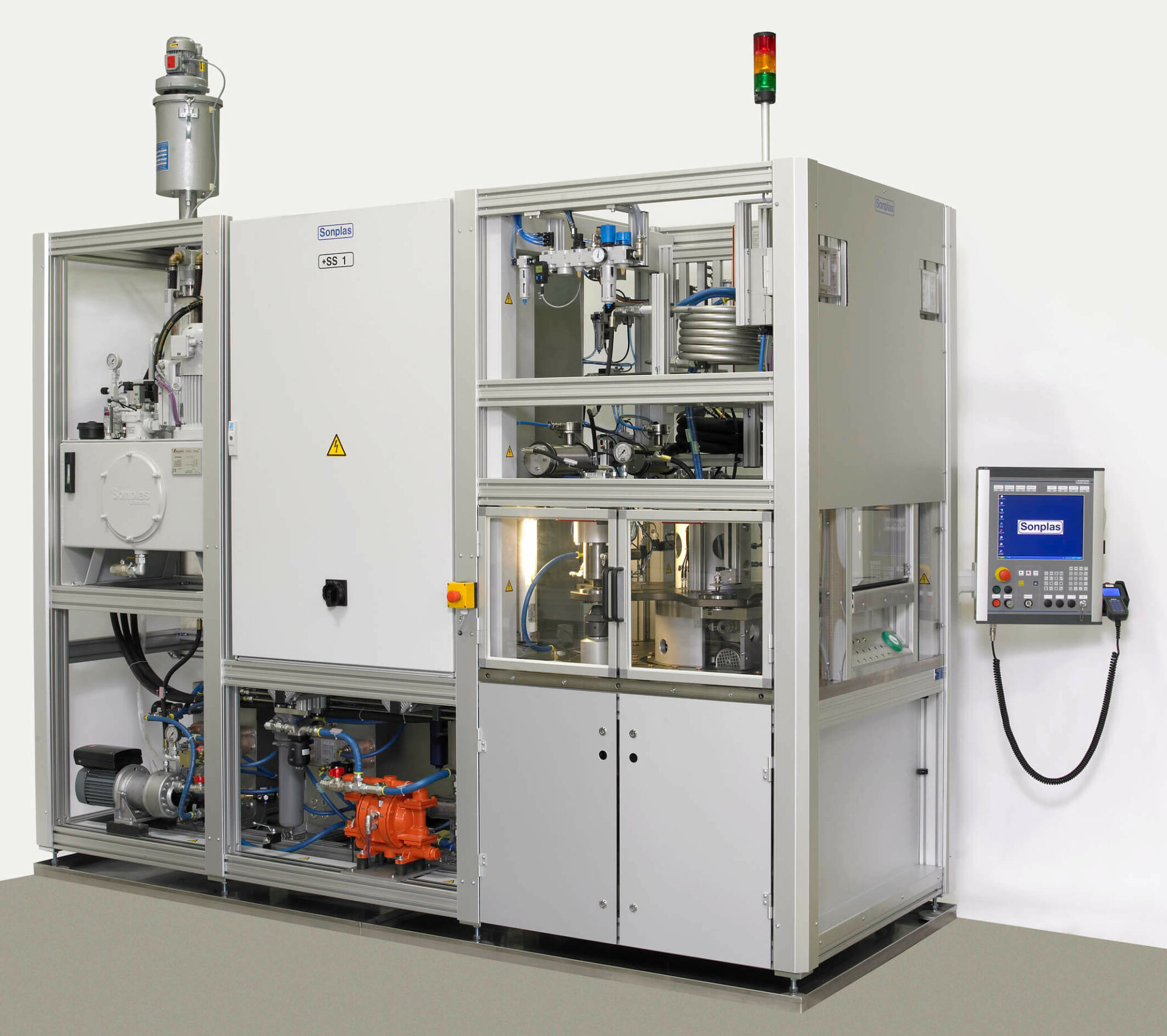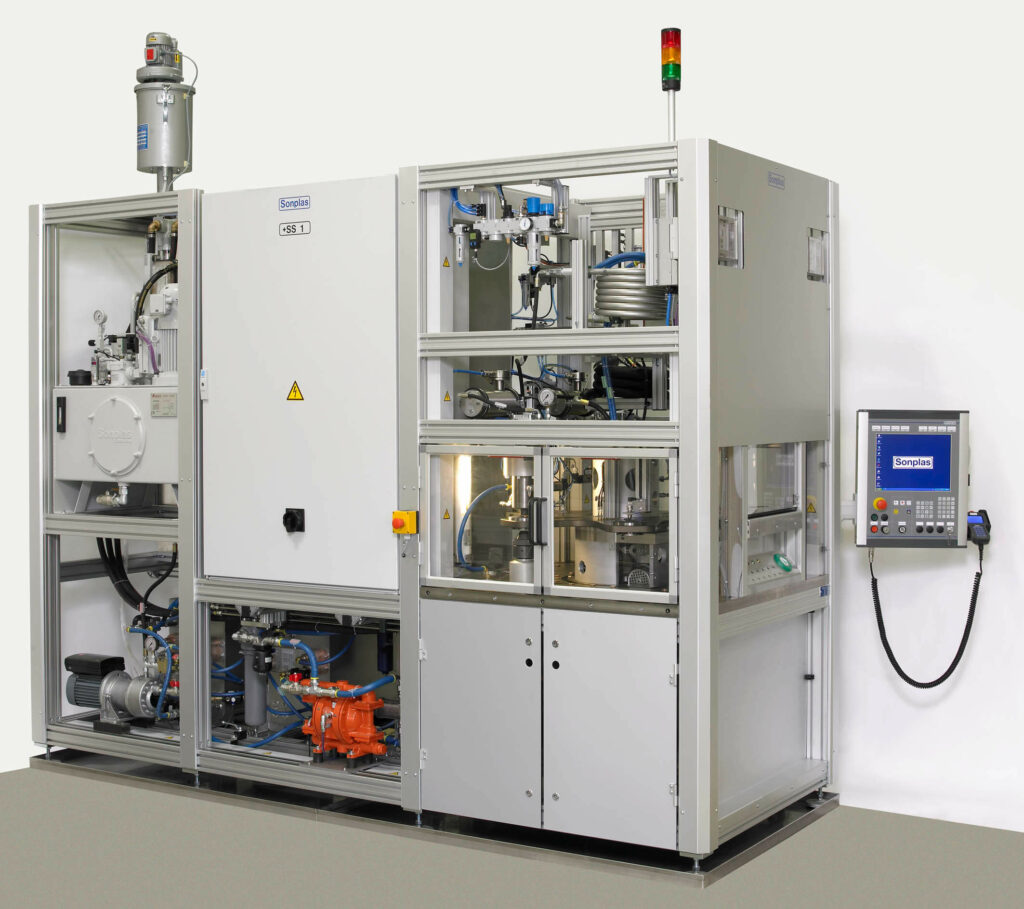 Highlights
Quick changeable nests
Stabilization of the injection characteristics by means of high-precision pre-aging during the HE-grinding process
Closed loop – process control
Separately selectable process steps
Modular design of the stations
Place saving concept of a rotary dial
Operation via touch screen
Automatic data storage
Technical data
Air consumption: approx. 250 m³/h @ 6 bar
Cooling water consumption: approx. 3500 l/h
Cycle time: approx. 30 s
Grinding pressure: 10-140 bar
Grinding flow: 0 – 5000 ml/min