Test bench for static flow measuring of high flow injector components.
The wide flow range and the possibility to carry manifold adapters for the device under test give a high usage flexibility.
By means of the installed camera codes like DMC can be read in.
The data storage is done locally on hard disc and on the customer database.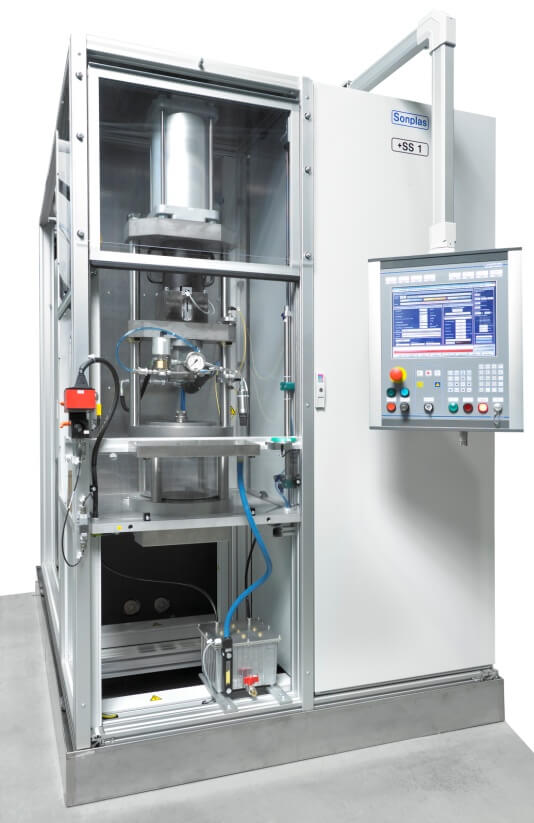 Highlights
Wide flow measuring range
Two frequency converter controlled pumps
Good, constant cycle time over complete flow measuring range
Informative user interface with touchscreen monitor
Great adjusting possibilities of pressure- and temperature regulation to each type of DUT (device under test)
Specifically developed master management
Implementation of customer database system
Technical Data
Measuring Pressure: 25,0 – 100,0 bar
Pressure Regulation: ±0,1 bar
Measuring Flow Range: 0,2 – 100,0 l/min in three flow ranges
Flow Ranges: 0 – 65 / 0 – 1000 / 0 – 5600 kg/h
Measuring Temperature: 40,0 °C
Temperature Regulation: ±1,0 °C
Compressed Air Supply: 5,5 – 6,5 bar
Power Supply: 400V 50Hz 3/N/PE
Prefuse: 80 A