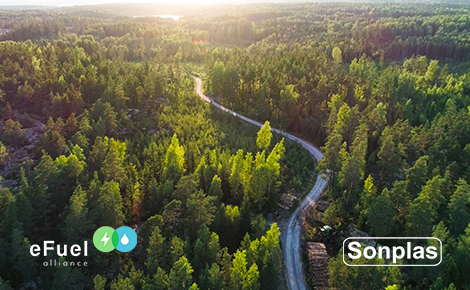 Sonplas, as an established supplier of high-quality assembly and testing technology for the automotive industry, has joined the eFuel Alliance. The aim of the community of interest is to promote the production and acceptance of synthetic fuels from renewable energies and to make a joint contribution to climate protection.
The eFuel Alliance is clearly in favor of the agreed EU climate protection targets for 2050. In order to achieve these climate protection goals and successfully drive forward the energy transition will require the use of technological innovations. The use of eFuels, synthetic liquid fuels, is one possible solution. They are a climate-neutral alternative to conventional fuels and are therefore ideally suited to reducing CO2 emissions decisively and affordably – all the way to climate neutrality.
The alliance counts more than 150 members from the entire value chain of eFuel production: including innovative start-ups, mechanical engineering companies and players from the petroleum industry, as well as companies from the application sector.
As a new member of the eFuel Alliance, we are eager to use our many years of experience in the field of assembly and testing technology, to drive forward innovative ideas such as eFuels for the mobility of tomorrow. In addition to the areas of hydrogen and eMobility, we also want to take the opportunity to support another sector with our innovations.
We are therefore very pleased to be able to make a positive contribution to the energy transition and actively help shape our future!
Further information about the eFuels alliance can be found at www.efuel-alliance.eu.