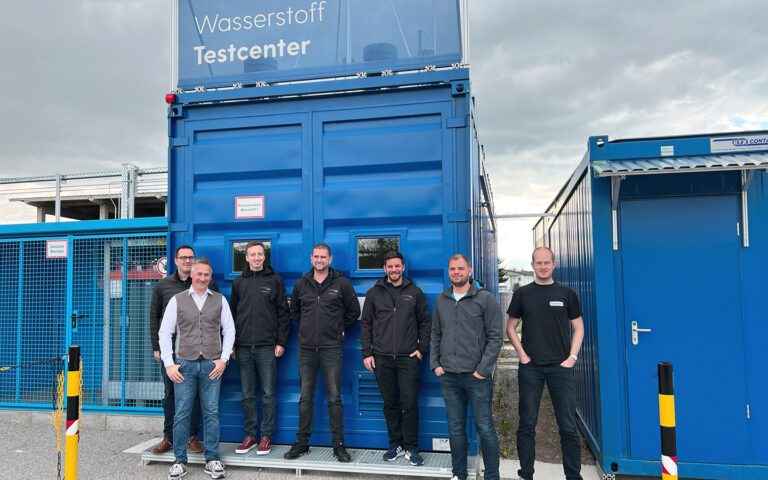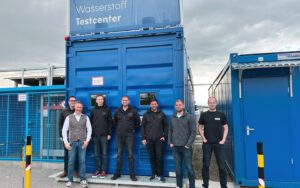 Sonplas relies on more than 25 years of professional skills and competence in automotive fuel injection and offers comprehensive consulting and services to customers. The portfolio in fuel injection has been extended by hydrogen. The special machinery manufacturer enables manufacturers of hydrogen-carrying components, which are in use in fuel cells and in H2 combustion engines, to test them for functionality and service life. On request by its customers, Sonplas also builds proprietary test benches and compatible containers for safe operation.
Woodward L'Orange, a manufacturer of fuel injection systems, has commissioned such a complete solution from Sonplas. This project is a test stand for BoP components (Balance of Plant = components which are mounted to the fuel cell), including the associated infrastructure, which consists of the test and technical container.
The test stand for Woodward L'Orange is used for the development of BoP systems and components both for aerospace applications and for mobile and stationary industrial applications. The BoP components are tested for function and service life on the Sonplas test rig. During the tests, temperature fluctuations in the environment as well as in the medium are simulated. In this way, the user ensures that the component meets the requirements and functions in subsequent series use.
In addition to the functional tests dynamic pressure measurements and leakage tests are also offered by Sonplas GmbH. Life tests of up to 50 hours are also possible.
More information on our hydrogen product area can be found here.